While she was born in Seattle, Linzie's heart is truly in Charleston. She finds comfort in her deeply-planted Southern roots, which is why she brought her lifelong passion for beauty to The Holy City. Linzie started this journey by creating Lordis Loft Salon & Spa just over 11 years ago and it has been a clear vision of success that she has set for this industry. With 20 years of experience, Linzie mission for her team and commitment to every client is that you are taken care of from the moment you call to book your appointment by our fabulous concierge until you walk out the door looking and feeling glam & fabulous. This is the brand of creating an incredible experience.  
As the team leader Linzie has mastered her craft as a full Colorist, certified in multiple AVEDA color systems creating wonderful and up-to-date color corrections. She also specializes in unique highlighting techniques, such as balayage and "babylights." and enjoys using her knowledge to create exactly what her clients are envisioning when they sit down in her chair. She uses the best and healthiest techniques. Her artistic talents include all aspects of hair, with precise hair cutting techniques, that are one-of-a-kind including hair extensions, she will also help you get the perfect brow shape leading up to her wedding clients who have nominated her one of the best bridal stylists, a makeup artist in this industry. She is good at making the best out of any situation. 
 Both salons have won many wedding and hair & makeup awards to include Salon Today 2019 & 2020 Awards. She has appeared in Charleston's wedding Magazine and worked with Charleston Fashion week. In this wedding industry, you can also find these two working often. Her husband Michel Berda who owns King Street Photo Weddings is a well-recognized published wedding photographer with over 21 years of capturing more than 500 weddings in our Holy City. He also just launched a new brand for all corporate events  Charleston Corporate Photographers check it out..!
When not at Salon, which is not often, you can find her spending quality time with her family and her cat named George Cloney.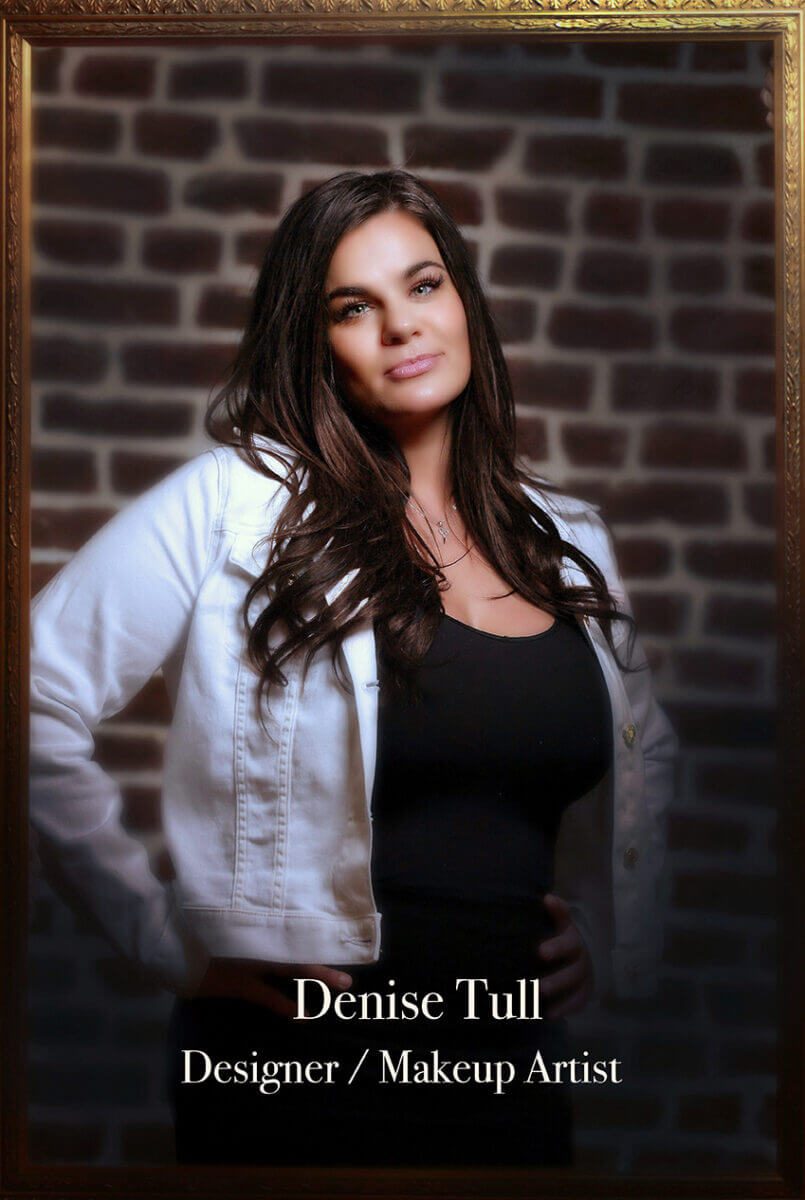 Denise is brand new & very excited to be in Charleston, SC. After spending four years in Seattle, she figured it was time for a new adventure.                             
Denise received her BA and communications and media studies. Denise has been a licensed cosmetologist for 15 years her heart has always been behind the chair.
From her past experiences with other salons and her Washington charm now, Charleston charm, she retains strong communication skills. Simply Denise loves everyone.
Denise enjoys Color, balayage, and perms and her cutting and styling skills while very proficient in her men's cuts. Denise loves to see the transformation from beginning to end by believing she is here to make the world a more beautiful place one client at a time. Her favorite part of any service is watching her clients leaving by feeling better about themselves and with a big smile on their faces.
When Denise is not styling you can find her exploring the world with her 15-year-old son.
Brie Tallman is back in Charleston, South Carolina after spending almost a decade in New York City, working with some of her top elite affluent clients and celebrities. After the Covid epidemic, she felt it was the best decision for her children and family to move back to Charleston.
Brie Tallman has spent the past 15 years pursuing her passion and love for our industry and curating her art, which is what she is most passionate about while fostering a unique client experience. A master artist well respected in this industry Brie finds her true passion and gift in producing a perfect "lived-in color." Some might ask what exactly is a lived-in color…? In short, this is a perfected balayage technique, which includes a balayage, a glaze, and a root tap to create the perfect look. Once you view her Instagram page you will understand why she will only curate to a limited amount of new prospective clients. They are sold from the first photos they see.
To add, hair extensions of all varieties have become equally common place among everyday folks alike. All women love this casual option for increasing length, thickness, and volume in their hair by giving women exactly what they want. This is another talent that Brie possesses she loves beaded row extensions or Handtied Extensions…! This surely will escalate any look you desire to the next level.
She is also a perfectionist in extenuating your natural beauty by implementing her extensive training in microblading, as a certified lash extension educator and practitioner… ooh, ooh those lashes.
Brie cannot wait to see you again in her chair and/or meet you for the first time. We are excited & ecstatic to welcome Brie back as she is a long-term Aveda professional colleague and friend.
When not in the salon she enjoy spending quality time with her family, shopping, and a good trip to our beautiful beaches.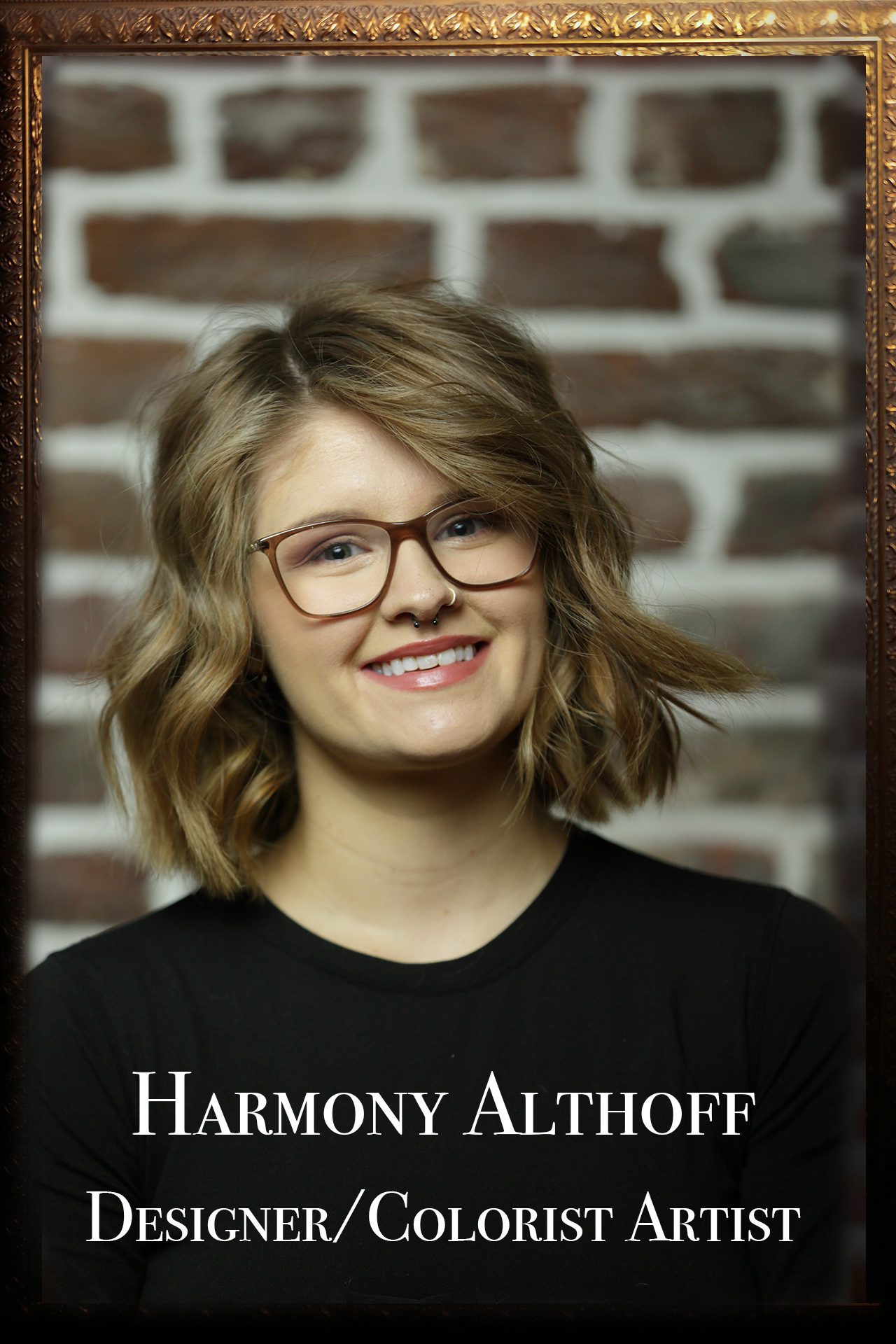 Originally from Columbia, SC. Harmony graduated from Paul Mitchell school of cosmetology learning the trade and passion she had sought after.
Quickly got hired by an Aveda salon. Learning and adapting to the Aveda technique. "It was a whole other world," she says, the natural brand of Aveda, the beautiful color palettes you can create from this so well-known brand, and the amazing clientele that lives for Aveda hair glam & its amazing hair products. A sought-after colorist for her attention to detail, nailing any color her clients come in for, with a very positive attitude and goal for that perfect hairstyle and satisfied client. Always following and adapting to the new trends in fashion and hair. Haircutting, for both men & women with precise Aveda hair painting color techniques, highlights, and extraordinary Balayage skills for the( French word "balayer," meaning to sweep. I always enjoy a challenge including color correction. I love creating the perfect look for my clients, anything from redheads to blondes and brunettes. Shortcuts have always been a favorite of mine, which is hard to find.
When I'm not at the salon, you can find me having family time with my husband and son.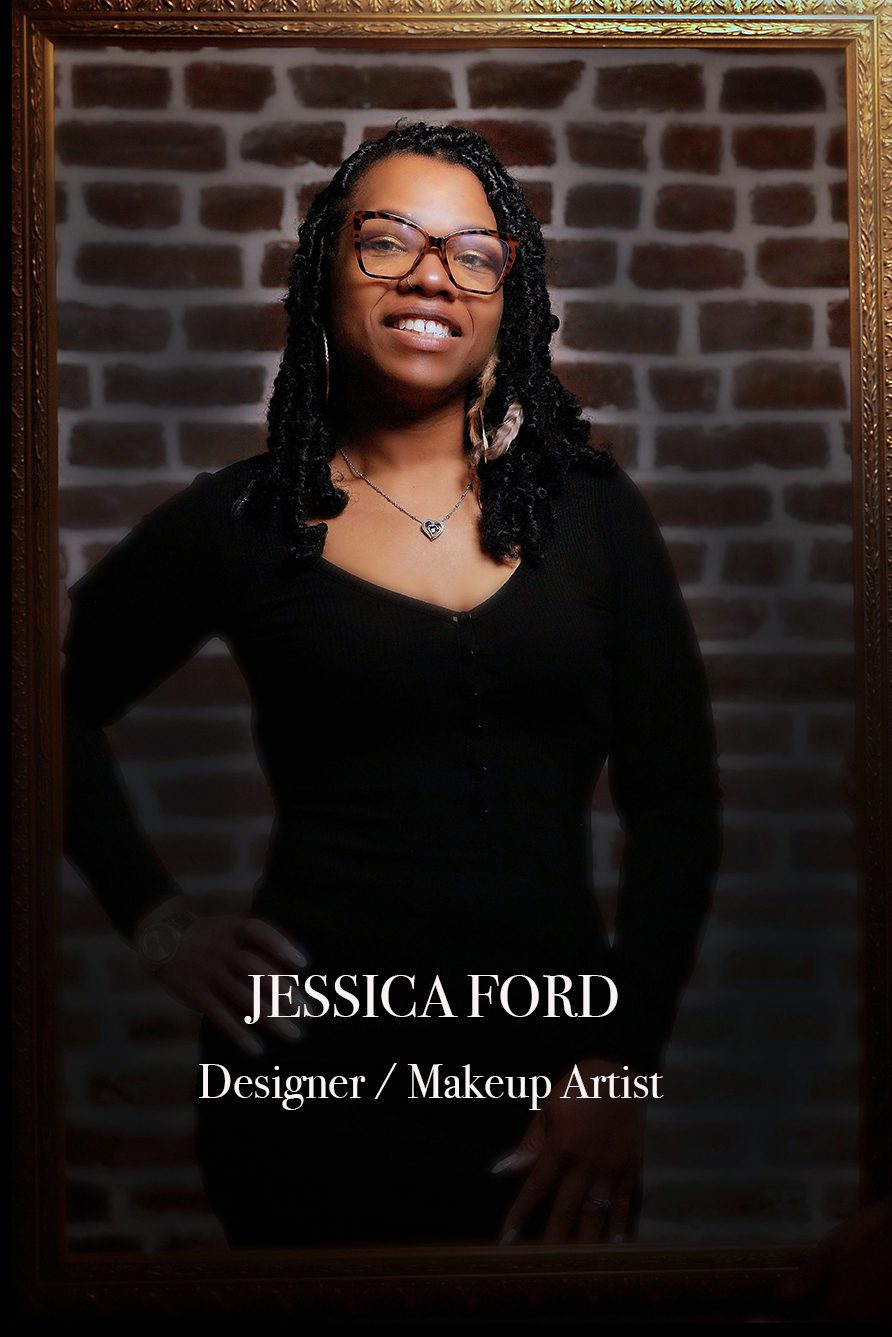 Jessica Ford was born in Charleston South Carolina into a family of wonderful hairstylists and barbers, which cultivated her passion for the hair industry. She started Her journey in the cosmetology industry while attending high school.
She specializes in hair extensions. Hair extensions of all varieties have become equally common place among everyday folks alike. All women love this casual and option for increasing length, thickness, and volume in their hair by giving women exactly what they want. Jessica is a master at any hair extensions of all varieties, micro-link, sew-in, and tape-in hair. She provides an effortless variety of extensions as they evolve with many different environments by creating soft shapes easy to maintain for many of her clients.
"She has such a deep passion for blending her artistry my extensions look so good my hair looks beautiful & natural".
She is also proficient in color, her eye for creative coloring techniques is unparalleled in this industry. Her passion for hair painting has set her in the salon for all things artistic with precision styling, & cutting techniques, and waxing. Jessica enjoys uplifting other's spirits through total beauty, health, and wellness.
Outside of work, she loves spending time with her family and friends and her Hubby and two amazing children.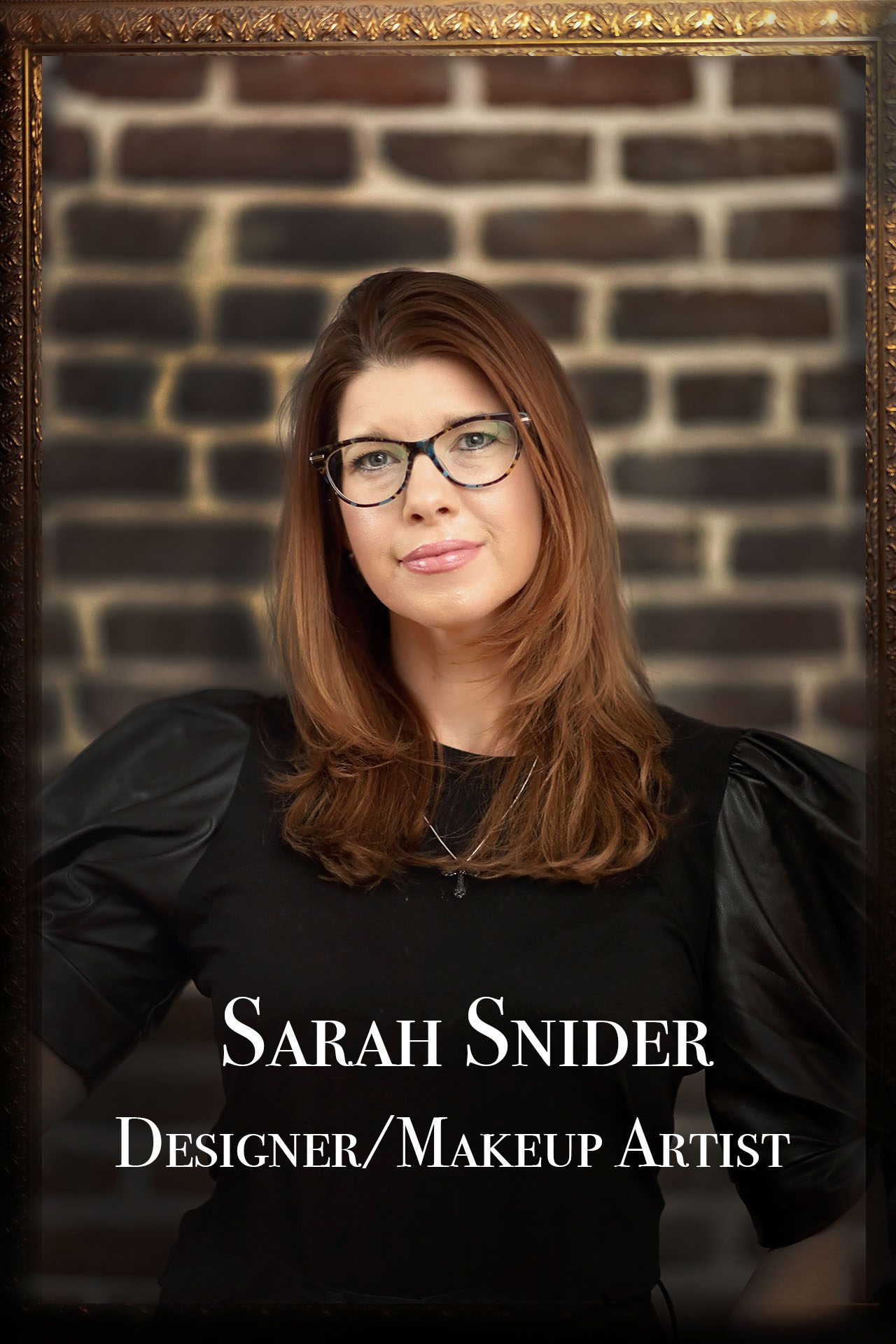 Sarah recently joined our Aveda team. She is an original Charleston native who was taught by Paul Mitchell in Columbia. She is a fully licensed and certified cosmetologist for 7 years. 
She loves creating all styling, being balanced and is very talented and passionate about serving people – a successful beauty experience requires high skill and the best finishing touches. Her southern personality, attention to detail, and positive attitude are infectious. When it comes to the wedding industry, she has created some of the best updos and has a one of a kind talent for giving clients amazing wow makeup looks from every client inspiration board.
 When she is not at our salon, you can find her enjoying life biking or kayaking and enjoying the Charleston, dream beach life.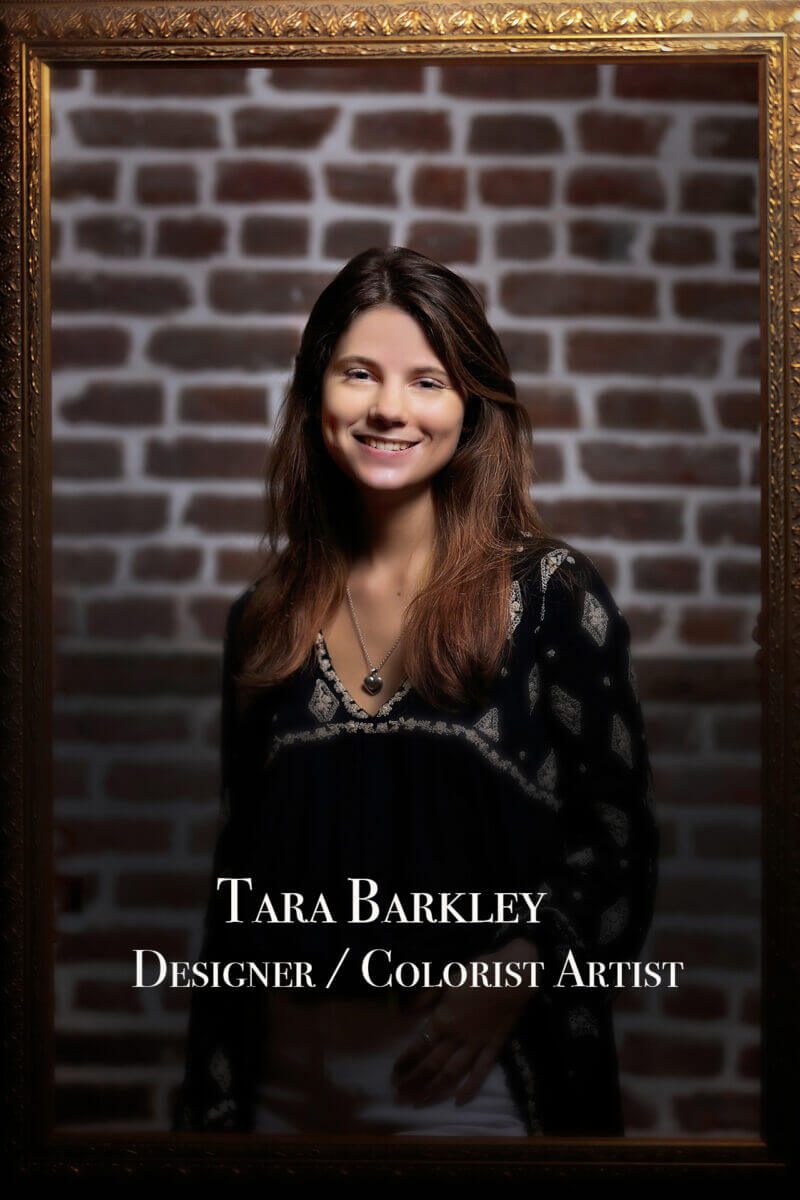 Tara was raised in Charleston, SC. She is an Aveda artist that has had a passion for hair. I enjoy the simplistic beauty that life has to offer. She has been styling men and women to refine their personal styles for years.
A sought-after colorist for her attention to detail, with a very positive attitude and goal for that perfect hairstyle and satisfied client. Always following and adapting to the new trends in fashion and hair. Haircutting, for both men & women. My passion is creating beautiful colors and blonding.
On my off day, I am at the beach or relaxing in the beautiful city of Charleston.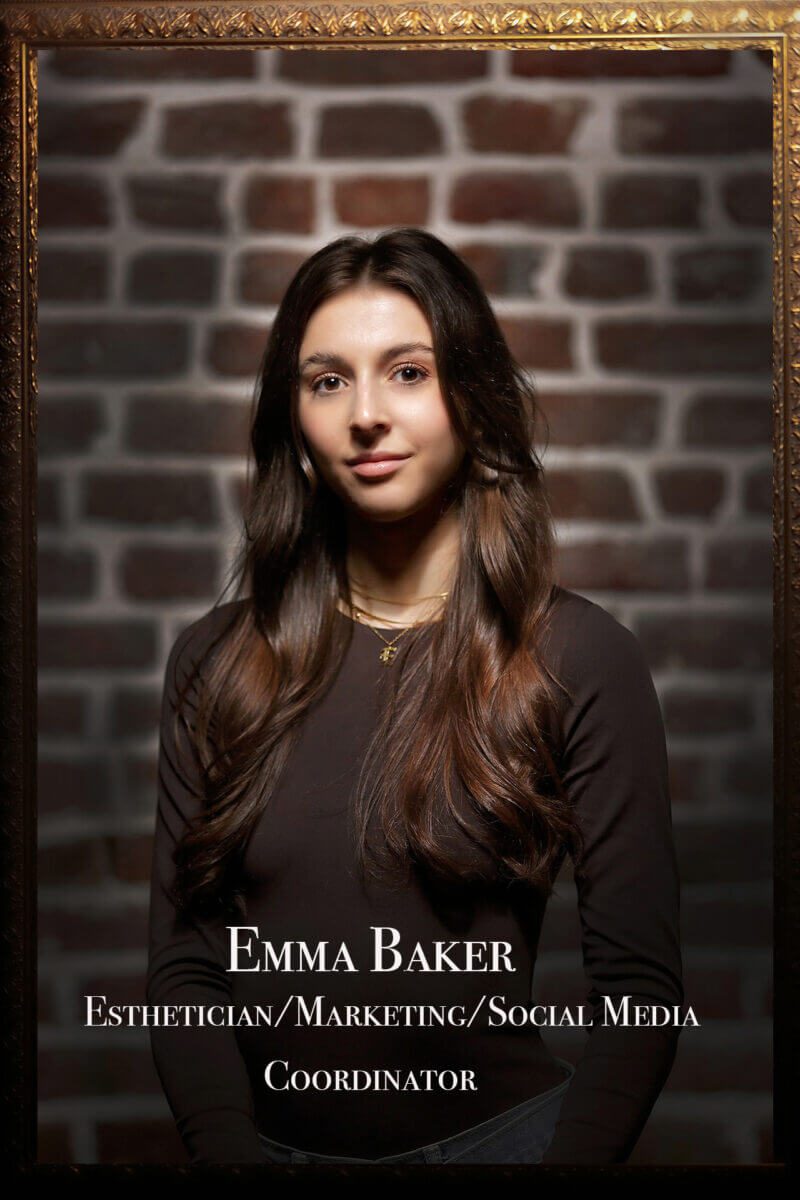 Emma was born in upstate New York. She moved to Charleston in 2018 to attend the College of Charleston. Over recent years, she has discovered her true passion for the beauty industry and looks forward to sharing that same passion with others. 
 Previous salon experience and a major in hospitality and tourism have ensured Emma's strong communication skills. She puts the wants and needs of her clients first and has been described as poised, someone with a peaceful demeanor, and fun. 
Emma specializes in facials and waxing but is proficient in some massage therapy. She enjoys helping others to relax and loves to see the confidence that comes with healthy skincare. Her collaborative approach allows clients to have a better understanding of their skin and find an at-home regime that is right for them. As someone who has struggled with sensitive skin, Emma is very passionate about not only her career but about the products she uses. All services are paired with AVEDA products which are formulated from all-natural ingredients to give results without irritation. 
 As a bonus, she will also be helping the team grow with her proficiency and experience in the salon industry with marketing. As our new sales and marketing director, Emma hopes to share her talent and creations with the stylists and Spa team artists at Lordi's Loft.
When not working Emma, enjoys spending time outside or being with friends. Her love for adventure acts as her tour guide to the beautiful city of Charleston. Book your next, facial services with this sweet girl.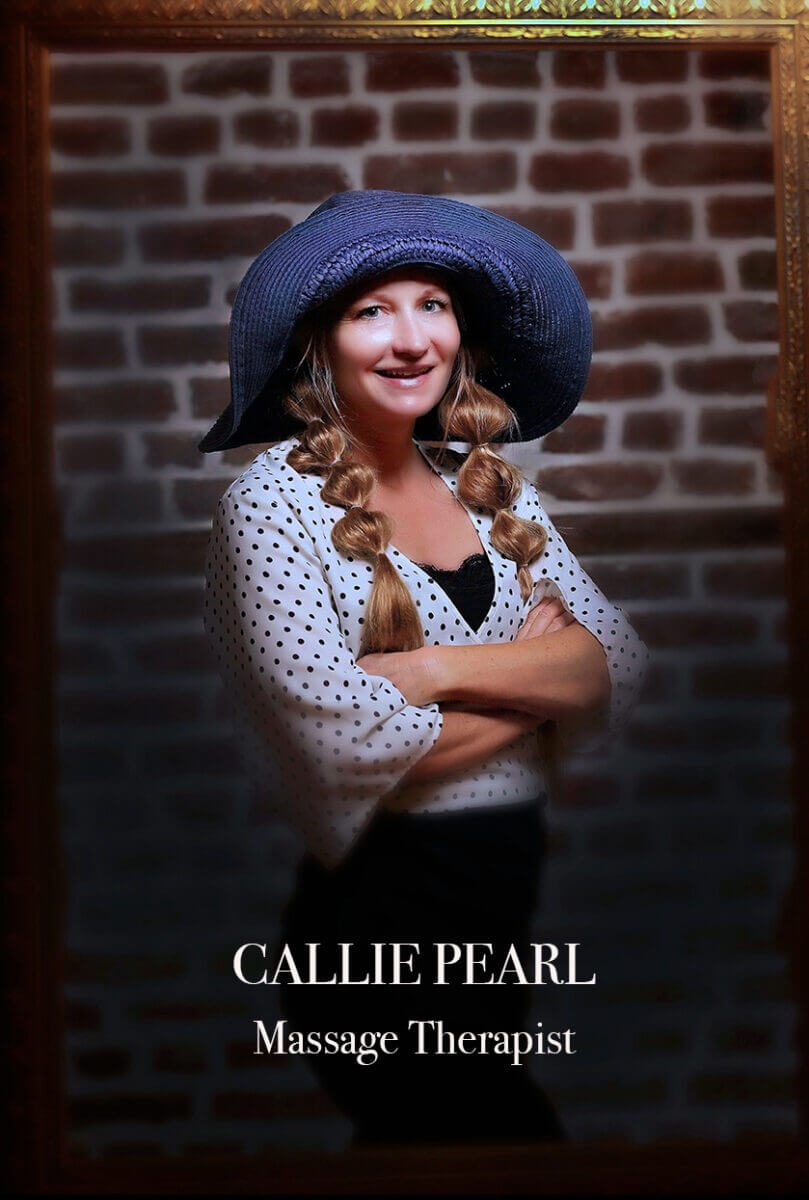 Callie Pearl moved to Charleston SC 2008 from Memphis TN. She has a thriving interest in helping people reach their health and healing goals. She graduated from Charleston School of Massage in 2010. She has a combined 11 yrs of experience.
She has a combined experiences in being extremely educated in Neuromuscular, Deep Tissue, Sports, Swedish, Shiatsu, Reflexology, Aromatherapy, Prenatal, Cupping & Trigger Point.
She has a collaborative holistic approach to her work of reaching the specific goals for her clients. Ryan fully attends to each client's needs, beautifully interweaving clear presence with practiced skill. Massage therapy is a passion of hers she enjoys building relationships by helping people with short-term goals. All client's massages are all in her comfort levels. Catering to individual massage therapy needs requires. Utilizing her elbows and knuckles when needed. While working with deep tissue, Callie believes in applying pressure slowly, thus minimizing discomfort and allowing the body to relax completely. Treatments range from specific work on chronic areas and injuries to full-body muscle, tension, and stress reduction Her experience has taught her to use a combination of techniques to achieve longer-lasting and faster results. 
When not at the salon you can find Callie doing what she does best as a mom enjoying the Charleston paradise with her lovely daughter.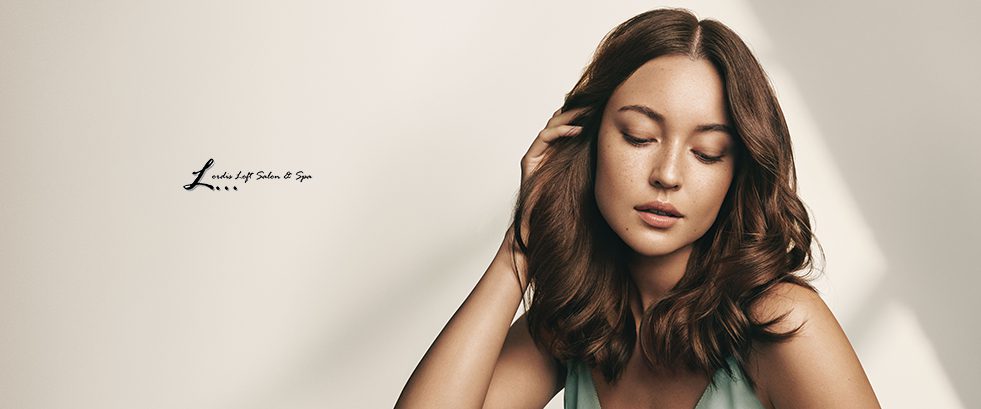 Interested in Joining Our Team?